CARD Training Information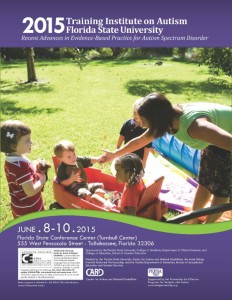 2015 Training Institute on Autism
June 8-10th, 2015
Registration is open!
http://whenwaterwaseverywhere.com/?x=best-price-brand-viagra-buy-online Download the brochure | Register Online
For more information and scholarship funding requests, please contact Kendra Adams at
kendra.adams@med.fsu.edu.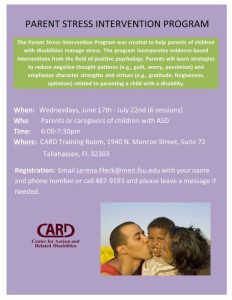 Parent Stress Intervention Program* –
enter site Wednesdays, June 17th-July 22nd (6 sessions)
follow link The Parent Stress Intervention Program was created to help parents of children with disabilities manage stress. The program incorporates evidence-based interventions from the field of positive psychology. Learn More >>.
Community Training Information