Quarterly Newsletter
August 2018
Director's Letter: August 2018
Dear Friends,
I hope you enjoy our Back to School Newsletter as much as we have enjoyed putting it together. This is such an exciting time of year, but it can also induce anxiety for students, parents, and teachers as everyone gets to know all the new faces, in addition to transitioning away from their summer routine into their school routine. One way to help ensure a smooth start with a new teacher or school is to create an "All About Me" book that features the most important information a teacher or other staff need to know about your child. For more information about making your own book, check out the article in the Consultants' Column below.
As with any new school year, our staff and services are in high demand. Our goal is to serve clients and their families as effectively and efficiently as possible, so I want to highlight the best way get in touch with us. We operate on a client/professional-initiated request system, so if you need our assistance, we need YOU to let us know. I wish we could check in with all of our 4,700 clients on a regular basis, but we just don't have the staff. However, we do have several online forms located under the Contact/Forms tab on our website they're are easy to use and help us keep track of all incoming requests. (https://fsucard.com/contact).
If you are a family member or educator and would like an FSU CARD consultant to observe a student(s), complete and submit the Schools/Agencies Request Form.
If you would like FSU CARD to conduct a training, complete the Training Request Form. Five or more people are required to be confirmed and attend the training.
If there is an event that you would like FSU CARD to attend or provide information about autism and CARD, complete our Public Awareness Request Form.
If you or your child is a client and it has been over a year since there has been any interaction with FSU CARD, complete our Annual Update Form so we can ensure the information in our database is current and correct.
This newsletter is chock-full of upcoming trainings, event information, helpful tips for back to school, and nutrition information. We hope you will find something that makes the transition to the 2018-2019 school year a little easier.
As always, I welcome your questions and comments and wish you all a happy, healthy start to the school year. On a personal note, please be patient with me at the end of August as I manage my own transition of taking my son to start his college journey at the University of Texas!
Sincerely,
Catherine Zenko, M.S., CCC-SLP
Director, FSU CARD
---
Features
FSU CARD Panama City: IEP and 504 Basics
Debi Bennis from the Florida Network on Disabilities will cover key differences between IEP and 504 plans. The class will also review the differences between medical diagnosis and educational classification. Examples will be shown of accommodations that can be used to help support a student's success in different educational settings.
When: Tuesday, August 14, 2018 at 6:00PM CST.
Where: Bay County Public Library, 898 W 11th ST, Panama City, FL 32401 and webinar via Zoom.
Who to contact: Karen Williams, 850-215-4330, karen.williams@med.fsu.edu
---
Update on the Artists and Autism Exhibition
We're excited to let everyone know that we have pushed back the art exhibition! Why are we excited? It means that we will have a larger exhibition space AND our exhibition will be available to the public for a longer period of time! The new dates for the Artists and Autism Exhibition are October 30th to December 4th, with a reception on November 9th from 6-8 PM. Submissions for the exhibition will be accepted until September 13th.
For more information, contact Dr. Chrissy Ogilvie at christine.ogilvie@med.fsu.edu or 850-324-6245.
---
Administrator's Guide to Educational Programming for Students with Autism Spectrum Disorder
The Florida Centers for Autism and Related Disabilities (CARD) are pleased to provide you with this copy of A School Administrator's Guide to Educational Programming for Students with Autism Spectrum Disorder (ASD). This guide provides materials associated with a training module and validated classroom assessment tool that will assist you in addressing the educational needs of students on the autism spectrum who attend your school in both general education and special education classrooms.
CARD is a legislatively-funded Florida Department of Education discretionary project with expertise in autism spectrum disorder, and is available to provide support to teachers and administrators through consultation, technical assistance and training. All services provided by CARD are at no cost to our constituents or schools.
---
Life Stories Transition Summit
CARD will be collaborating with the Empowerment Parent Resource Center, the Family Network on the Disabilities, the Florida Diagnostic and Learning Resources Center, and Autism Pensacola INC. This 1-day conference will provide opportunities for individuals with special needs, their families, and the community-at-large. We will be offering local resources in regards to transitioning from high school to the exciting life after school! There are many challenges that arise when making such a transition, but we will have multiple organizations on hand to present information and meet with conference attendees during the breakout sessions. Lunch will be provided for those who pre-register.
When: September 14, 2018; 8:00AM – 4:00PM CST
Where: Marcus Pointe Baptist Church; 6205 North W Street, Pensacola, FL 32505

Who to contact: Dr. Chrissy Ogilvie, 850-324-6245, Email: christine.ogilvie@med.fsu.edu
---

***Posting on behalf of the The Psychology Clinic at Florida State University ***
Dealing with High-Functioning Anxiety in People with Autism Spectrum Disorder
Anxiety is one of the major challenges to overcome for children with high-functioning ASD. It can cause your loved one to miss out on important milestones in their life. The Facing Your Fears Program is a cost effective 14-week program for children 8-14 years of age. This program will focus on helping children and parents identify what the problem is and find strategies to deal with them. Parents and children are required to participate.
Participation will be limited to 6 children in order to provide assistance tailored to each child.
Classes will start in the Fall of 2018.
Who to contact: The Psychology Clinic at Florida State University, 850-644-3006
---
CARD Consultants' Column: "All About Me" Books
By: Cathy Zenko
One of the questions we get the most during this time of year is, "What can I do to help my child's teacher(s) know how to work with my son or daughter successfully?" The answer is simple, give them the MOST IMPORTANT nuggets of information in an easy-to-read, bulleted, and illustrated format. One of my favorite ways to do this is to make an "All About Me" book. Depending on the age and need of the child, these booklets can be several pages of short, bulleted information or a one-page profile. Many years ago, while working with my colleagues at the University of Florida CARD, I created a file which lists suggested pages to include in your "All About Me" book. (See Here)
An updated UF CARD Spotlight video on how to make "All About Me" books can be viewed here: UF CARD Video
There are so many ways you can make this "Quick Study Guide" about your child for their teacher(s), but here are a few tips:
-Make the book with your child so they can have input
-Include a picture of your son or daughter
-Include those 'pearls of wisdom' of what to do and what to avoid
-Keep it short and sweet and to the point (literally, use bullet points)
For more resources:
What is a Profile?>>
ASD Student Profile>>
---
Executive Functioning
By: Crystal Grey-Hewett
For this quarter, I wanted to focus on executive functioning. This has been a trendy buzzword in the autism community as of late. At its most basic point, executive functioning is a set of mental skills that helps to get things done in your daily life. The three main skills are working memory, flexible thinking, and inhibitory control. Most people are going to experience some struggle with executive function at one point or another and will develop strategies for helping themselves. Technology, as it has in so many areas, has developed new support systems that can help someone who struggles with executive functioning. Here are a few examples that are available on most phones and tablet computers.
Calendar and Clock: Most phones have a calendar and clock function on them. You can use the calendar to track appointments and send yourself reminders (most calendars can be synced with your email). The clock function can be used as an alarm, a timer, and a stopwatch. This can allow you to time yourself on tasks and set alarms for daily tasks (e.g. "12:00, eat lunch, take medicine).
Identifor: The Identifor app was developed as a "virtual assistant" for adolescents and adults with autism. It takes a game-based approach to identify unique abilities, skills, and interests, and provide feedback about those factors.
Out of Milk: A list that allows you to make a grocery list and pantry inventory. It can also be synced with other members of your family.
Google Keep: A time and organizational management tool that operates much like Post-It Notes. You can color-code items based on their category, set reminders, and sync with Gmail and Google Calendar across devices. You can also add photos and record a voice memo that is then saved as a note.
---
Leon County School Resource Officers Autism Training
By: Taylor Fabrega
On the morning of July 20th, over forty School Resource Officers and related professionals gathered at the Leon County Sheriff's Office for training by FSU CARD. Participants learned about the characteristics of Autism that may make it difficult for someone on the spectrum to communicate and cooperate with law enforcement, especially in an emergency situation. Officers got a number of "behind-the-scenes" looks at many of the strategies and supports that professionals and family members use to teach about safety and conduct, so that they are familiar with and can reinforce these teaching methods in the field. Special attention was given to the topic of elopement, a concern for many caretakers of individuals with ASD- as well as the increased risk for their loved one to become the victim or perpetrator of a crime due to social and communication deficits.
As a reminder, the Leon County Sheriff's Office participates in Project Lifesaver (www.projectlifesaver.org). This is a premier search and rescue program operated internationally by public safety agencies, and is strategically designed for "at risk" individuals who are prone to the life threatening behavior of wandering. The primary mission of Project Lifesaver is to provide timely response to save lives and reduce potential injury for adults and children with the propensity to wander due to a cognitive condition.
For local information, please call Sergeant Nancy Burns at 850-922-3331 or E-mailburnsn@leoncountyfl.gov.
---
FORMS
Intake/Referrals >>
Request for Technical Assistance >>
Public Awareness Request >>
Training Request Form >>
Annual Update Form >>
---
Free access to the Autism Navigator® How-To Guide for Families
This online course is full of video libraries to illustrate how to promote learning and development of their child with ASD. For more information about the Autism Navigator® How-To Guide for Families, please view this brochure or visit the website: http://www.autismnavigator.com/how-to-guide/. If you are a parent of a young child who is registered with FSU CARD and would like to request a code to the How-To Guide for Families, please click this link.
In addition to the online course, we will be offering the How-To Guided Tour which is a series of weekly online meetings led by FSU CARD and Autism Institute Staff. Caregivers can log in every week with other families and enjoy the guided tour through the online course, discussions about the topics covered, and an opportunity to ask questions. The new How-To Guided Tour will start on Wednesday, August 22 from 10:30-11:30 am EST (9:30-10:30 am CST), so be sure to get your FREE code and enroll before the Guided Tour starts!
Share with FSU CARD!
"CARD is continuously looking for clients who would like to share their art or writing pieces in our quarterly newsletter. If you are interested in sharing your work for our next issue, please send an image electronically to Tammy Dasher (tammy.dasher@med.fsu.edu) by September 4th, 2018. All pieces should be titled. Select pieces will be chosen for each edition of the newsletter; artists and authors will be notified if their piece is chosen."
Teaching With a Big Heart
By: Tammy Dasher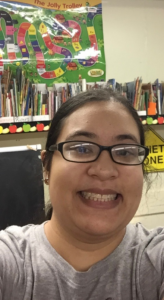 Alaynna Aglipay has been volunteering at Rhodes Elementary School for the past two years. As school-age students across the Panhandle head back to school this fall, she is preparing to return to her job as an aide in a pre-k classroom for students with special needs.
"Ever since my first day of interacting with ESE pre-kindergartners," she states, "I've wanted to see how they behave and interact with students, teachers, and other people with the similarities and differences I had when I was their age."
Though she did not have any formal training to serve as a volunteer, she did a lot of research on child development and learning disabilities before she began and she has learned even more through the day-to-day experiences of the job.
"In my humble opinion, volunteering is a good start to working [toward a paid employment position]," she explains. "It's not always easy working two, three, five, or even seven days a week, but in a week or two you get used to it."
Working with pre-k students can be challenging, but also rewarding. "I don't really like the students having bad behavior days [when we] have to send bad behavior notes to the parents," she says. But "I love seeing the students learn, feel good about themselves, feel empowered, and most importantly, good behavior!"
Alaynna loves her job and is excited about the upcoming school year. She offers this advice for students returning to class: "Get a good night's sleep, eat a nutritious breakfast, and make lots of new friends!"
"Oh," she adds, "and don't forget to tell your family and friends what you do at school. Good luck!"
---
Health & Nutrition
Fun School Lunches
As school starts this fall the challenges facing your picky-eater during lunch time will be one of the most important problems to overcome throughout the year. There are many helpful tips to make the process a little easier on parents and children.
Kids are all about fun and playing. If you can incorporate some of the things they like with their packed lunch, and make it look more appealing they'll have an easier time getting used to their new routine. We want them to be as healthy as they can be which might mean sneaking in something new with the food they already enjoy.
Lunch during school is a hectic time. If you can include your child in some of the lunch planning they might feel more comfortable even with all the stuff going on. In this article they give concrete examples that can be adjusted based on the specific needs of your child!
---
Autism-Friendly Business Initiative
We are excited to offer partnerships through our Autism-Friendly Business initiative. This program was started at USF CARD, and they have graciously shared their information with us to bring this opportunity to the panhandle. The Autism-Friendly Business Initiative aims to increase the number of places families feel welcome in our community and encourage conversation with local businesses about hiring individuals with autism spectrum disorder (ASD). Community partners interested in becoming an Autism-Friendly Business will go through an initial interview, receive training for all staff, and follow up assistance from FSU CARD. Upon completion of the training, businesses with receive an Autism-Friendly Business window cling and logo to post on their website. Additionally, these Autism-Friendly Businesses will be listed on the FSU CARD website.
We would like to extend special thanks to our trailblazing pilot businesses: The National Flight Academy (Pensacola, FL), The Satori Foundation (Pensacola, FL), and Paisley Café (Tallahassee, FL).
For more information about how to become a community partner in the Autism-Friendly Business Initiative, please email us at autism@med.fsu.edu.
---
ARCHIVED NEWSLETTERS
---
Special Needs Registry for Emergency Management
The Florida Division of Emergency Management, in coordination with each local emergency management agency in the state, developed a registry to allow residents with special needs to register with their local emergency management agency to receive assistance during a disaster. The registry also allows facilities that provide assistance to individuals with special needs a system to register. The statewide registry provides first responders with valuable information to prepare for disasters or other emergencies.
---
FSU CARD Centers
Tallahassee
Serving Jackson, Calhoun, Liberty, Franklin, Gadsden, Wakulla, Leon, Jefferson, Taylor & Madison counties.
Building A, Edgewater Office Park
2312 Killearn Center Boulevard
Tallahassee, FL 32309
850.644.4367
toll-free: 800.769.7926
fax: 850.644.3644
autism@med.fsu.edu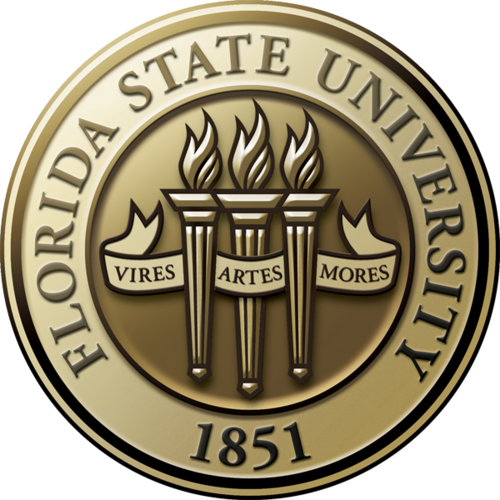 Panama City
Serving Walton, Holmes, Washington, Bay & Gulf counties.
2611-A West 23rd St
Panama City, FL 32405
850.215.4330
toll-free: 866.863.0138
fax: 850.215.4337

Pensacola
Serving Okaloosa, Escambia & Santa Rosa counties.
5154 Bayou Blvd
Pensacola, FL 32503
toll-free: 866.863.0138
fax: 850.215.4337

Additional CARD Centers
Florida Atlantic University
University of Central Florida
University of Florida at Gainesville
University of Florida at Jacksonville
University of Miami
University of South Florida
Find a center near you:
VIEW A MAP
© 2018 FSU Center for Autism and Related Disabilities.
No Such Template. Please Select Valid Template and Try Again.