Director's Letter: December 2017
Dear Friends,
On behalf of all of us at FSU CARD, we hope you are having a wonderful holiday season. We understand that the holidays can be difficult for several of our families since the "normal routine" is disrupted by all of the festivities, school vacations, along with the added stress of holiday travel and obligations. In the article section below, we share some holiday travel tips and hope this will help if you are travelling during the winter break.
As 2017 comes to an end, we have so many things to share…
As mentioned in our September Newsletter, October was our goal to launch the on-line e-take system. I'm happy to report, it is up and running and working well! Thank you to all who have taken advantage of this streamlined e-take process.
The 25th Annual Statewide CARD Conference in January is fast approaching and we look forward to being a part of this silver-anniversary celebration. The 2018 Conference will be held in St. Pete Beach and registration is still open.
FSU CARD is one of several projects under the FSU Autism Institute umbrella and we strive to find ways to partner with these projects as often as possible. We are continually looking for CARD families to take advantage of the resources offered by other projects. The Autism Navigator® How-To Guide for Families on-line course and weekly Guided Tours are just one example of this partnership. We have several free codes to give to FSU CARD families who have young children. Please see the information below on how to receive your free code and join our on-line learning community.
The FSU Autism Institute First Words Project® just launched its Social Communication Growth Charts (https://scgc.firstwordsproject.com/) that outline and illustrate what social communication milestones should look like for young children between the ages of 6 and 24 months. They are looking for families to join their new on-line Guided Tours starting in January 2018. They also just added a "Screen My Child" button on the top right side of the First Words Project® website (http://firstwordsproject.com) allowing families to screen their babies between 9 and 18 months for any social communication delays. The impact of early identification combined with early intervention can dramatically change a child's developmental outcome for the better. We feel so fortunate to work with such an amazing team of people and are grateful to have the opportunity to bring these resources to our FSU CARD families.
The FSU Autism Institute and FSU CARD rely on charitable gifts and fundraising events to maintain our Foundation account which allows us to provide direct support to our families and educators in the 18-county region we serve. We would like to thank the Ethel and Harry Reckson Foundation, along with another anonymous family foundation, for their generous year-end gift. If you are looking for a place to direct your end-of-year gifts, and would like to support our efforts, please use this direct link to our Foundation Account Donation Form: https://one.fsu.edu/foundation/donate/college/medicine/donation-form. (Change the "Designation" to Autism Institute.)
Wishing you all the best during this holiday season and a very Happy New Year!
Sincerely,
---
Features

Free access to the Autism Navigator © How-To Guide for Families
FSU CARD is pleased to continue to offer free access to our CARD families with young children not yet old enough to enroll in kindergarten to the online Autism Navigator © How-To Guide for Families course.
This self-pace course will teach caregivers how to use strategies and supports in their everyday activities as well as provide them with access to a variety of "tools" to chart their child's developmental growth and monitor meaningful outcomes.
This online course is full of video libraries to illustrate how to promote learning and development of their child with ASD.  For more information about the Autism Navigator © How-To Guide for Families, please visit their website.  If you are a parent of a young child with FSU CARD and would like to request a code to the How-To Guide for Families, please click this link.
In addition to the online course, parents that enrolled in the How-To Guide for Families, will be invited to join a weekly meet-up (a Guided Tour) where parents will have the opportunity to interact with other families with similar issues from the convenience of their computer, phone or tablet.  We hope to start the next CARD facilitated How-To Guided Tour in February 2018, so be sure to request and enroll in the course soon.
PEPSA Partnerships Announcement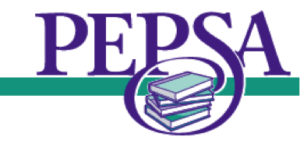 Congratulations to our FSU PEPSA partners!
The Partnership for Effective Programs for Students with Autism (PEPSA) is a program to support teachers to develop and implement innovative educational programs for students with autism.  Each partner will be mentored by a FSU CARD consultant.  We are pleased to announce this year's PEPSA partners:
Patricia Delgado from Graceville Elementary School, Jackson County, Florida
Linda Mincey from Kate Smith Elementary School, Washington County, Florida
Jamie Morris from Sealey Elementary School, Leon County, Florida
Meredith Pitard from McArthur Elementary School, Escambia County, Florida
Carol Rose from Sealey Elementary School, Leon County, Florida
For more information about the PEPSA program, please visit their website.
Extended Features

Touch-A-Truck Recap
Thank you to all who attended!
Author: Kendra Adams
Wow, what a success the 1st Annual Autism Institute Touch-A-Truck was! On October 28th, over 300 attendees showed up to participate, raise funds, and bring autism awareness to our community. There were 18 different types of big trucks, unique vehicles and cool construction equipment to explore, honk horns, turn on sirens, and ask questions to the vehicle operator. We also had arts and crafts, face painting, balloon art, and 3 delicious food trucks on-site. We are so appreciative to the sponsors, volunteers, and families who were able to join us. It is a privilege to serve our community and to support our clients.
ASEC: Breakfast with Santa!
Autism Spectrum on the Emerald Coast (ASEC) held their annual Breakfast with Santa event on December 9th. Brad Burnette, President of ASEC, stated that 23 families participated in the event. Families enjoyed a pancake breakfast, four activity stations and a chance to visit with Santa. Children were able to tell Santa their Christmas wish in a private room. Parents were invited to bring a wrapped gift for Santa to give their child, or they could ask for a toy to be provided. Participants ranged in age from toddlers to adults.
Social Skills Training for Teens with ASD
If you have a motivated teen interested in learning ways to "make and keep friends" then you may be interested in PEERS (Program for the Education and Enrichment of Relational Skills). This is a 14-week evidence-based social skills intervention that meets weekly and focuses on skills related to making and keeping friends, handling arguments, and managing difficult situations.  Parents attend weekly sessions and are taught how to assist their teens in making and keeping friends by helping them expand their teen's social network.  In the Tallahassee area, the FSU Multidisciplinary Center is offering the 14-week program to high school students and in the Pensacola area, the program will be offered by CARD to middle school students.
In the Tallahassee area, to sign up your high school student, follow this link: https://fsupeersgroup.eventbrite.com
In the Pensacola area, to sign up your middle school student, please contact Dr. Chrissy Ogilvie at 850-324-6245 or email her at christine.ogilvie@med.fsu.edu
---
Articles
Autism-Friendly Business: YMCA of Northwest Florida
By: Chrissy Ogilvie
According to their website:

"The YMCA of Northwest Florida has been a leader in youth development, adult wellness and community support in the Florida Panhandle for nearly 130 years. Our strength lies in our ability to unite people of all faiths, races, ages, abilities and incomes. Through our programs, our community's children and families grow strong in spirit, mind and body. At the Y, everybody belongs!"
Not only are these sentiments powerful to read, they are also powerful in practice. For almost eight months, David Byram, an adult on the autism spectrum, has been employed at the YMCA in Downtown Pensacola. David's main role is to greet members and visitors as they enter the Y. According to Doug Johnson, Membership Director, David is great at his job. In a recent interview, Mr. Johnson related that he is "confident that there is not anyone that walks into the Y that David doesn't greet".

Holiday Travel Safety
By: Rita Lung
The Holiday season is undoubtedly one of the busiest times of the year – choosing the decorations, shopping & wrapping, and sometimes traveling to see family near & far.  For our families living with autism, maintaining safety in the chaos of holiday travel is a priority.
In November during the Autism Pensacola, Inc. annual meeting, FSU CARD consultant Rita H. Lung presented information on travel safety detailing preparation & planning for safe travels, safety strategies while traveling, & maintaining safety during the vacation.  Generic take-home visual supports were also offered to attendees.  If you missed the presentation, here are a few holiday travel tips if you have upcoming vacation plans over the winter break:
Everything will be new while traveling and/or on vacation, and that is NOT the time to be introducing new strategies.  If you have a strategy or tool you'd like to use, make sure to PRIME YOUR STRATEGIES & introduce it PRIOR to your travel.
Use SOCIAL NARRATIVES to let your loved one with autism know what to expect with travel & vacation. For an example of a social narrative geared towards holiday travel, see the PowerPoint book on our website. You can use this as a guide to make your own story. (https://fsucard.com/calendar/christmas-trip-story-guide/).
Compile a "JUST IN CASE" list of local emergency contacts, familiar places of interest (i.e. chain restaurants or stores), & local support near your vacation destination so you have the information readily available on hand should you need it.
Be sure to utilize a SAFETY HAND-OFF with adults in your party.  Make eye contact & verbally state that you are "handing off" supervision of the individual with autism.  This will prevent situations like "…but I thought you were watching him!".
Create a SAFETY PLAN for each destination that includes potential safe/quiet/calm spaces you can use, as well as designate available individuals with whom you can do a safety hand-off with.
---
Client Corner
"CARD is looking for clients who would like to share their art or writing pieces in our quarterly newsletter. If you are interested in sharing your work for our December issue, please send an image electronically to Tammy Dasher (tammy.dasher@med.fsu.edu) by March 4th, 2017. All pieces should be titled. Select pieces will be chosen for each edition of the newsletter; artists and authors will be notified if their piece is chosen."
Artist Spotlight: Allison Nunn
Allison Nunn has been experimenting with different art techniques since she was a child.
"To me, art is my way of not just expressing myself. It's how I share my interests with others," she comments. "It's also how I deal with my anxiety. I find myself getting lost and focused into art and the beauty of it."
She uses watercolor in pencil and paint, and also acrylic paint. Nunn's artwork was recently displayed at the Capitol as part of CARD's Artists with Autism series.
Artworks shown above "Mr Tucker" (left) and "Small Dog, Big Attitude" (second).
Health and Nutrition
Celebrating a happy holiday season with kids on the autism spectrum
By: Esther B. Hess, Ph.D., Developmental Pediatric Psychologist, Center for the
Developing Mind™
For families raising kids with autism spectrum disorder (ASD), the holidays tend to be full of stress and anxiety. Around this time of year, most of us are planning the menu for a grand Thanksgiving meal and attending numerous holiday parties. However, it is common for kids with ASD to have sensory aversion to certain types and textures of foods, as well as difficulties managing any change in routine. This can make celebrating the holidays quite challenging for families.. read more
---
Client Forms
---
ARCHIVED NEWSLETTERS
---