Director's Letter: September 2017
Greeting Friends,
Fall is here and it is hard to believe we have a full month of the new school year completed. I do hope everyone weathered Hurricane Irma without too much damage. We are all busy trying to get back on track after being closed for a week. I am proud to see the response from the entire FSU community, gathering supplies and sending them to our fellow Floridians who were devastated by Hurricane Irma and the efforts that continue to help those affected by Hurricane Maria in Puerto Rico and US Virgin Islands.
As you know, FSU CARD serves individuals, families, schools, and communities in the 18-county panhandle region of Florida. And, in an effort to streamline the multiple requests and inquiries our three offices receive, we have created new ways you may request assistance from FSU CARD. Visit the Contact section of our website to access these new forms:
These new web forms are just one way we are trying to utilize technology to ensure we are more efficient and continue to serve the growing numbers of FSU CARD clients (21% increase over the past 3 years) without any significant increase in our annual budget (4% increase over the past 3 years).
In addition to our new web forms, we have added a new chat pod to our website. This chat pod is located at the bottom right corner of our home page and can be used to send a quick message. Also, four staff members have been assigned to monitor our main email address (autism@med.fsu.edu) in an effort to respond to your inquiries in a timely manner. All three offices check telephone messages regularly. However, due to budget constraints, we no longer have a receptionist whose sole responsibility is to answer the phone.  We appreciate your patience and understanding when sending emails and leaving voice mail messages.
Coming in October 2017, we are very excited to announce an on-line portal for new clients. This electronic referral/intake portal or "e-take," will allow new clients to enter their information right from our website. Hopefully this will streamline the process of gathering the necessary information and decrease the wait time for becoming a client. If this new e-take option is not for you, we are keeping the option to download the new client referral/intake packets. If you have any questions or comments about any of our procedures, please feel free to contact me. I'd love to hear from you.
I hope you enjoy this Fall edition of our newsletter that highlights a new community event, upcoming training opportunities, exciting success stories, and informative articles.
Sincerely,
---
Features
FSU CARD 1st Annual Touch-A-Truck Event!
When: Saturday, October 7th from 10AM-1PM
Don't miss out on the 1st Annual Touch-A-Truck sponsored by FSU CARD and the FSU Autism Institute.

This family-friendly event is for children and adults of all ages. Come get up close and personal with larger-than-life trucks, heavy construction and public safety equipment, cool cars, and specialty vehicles!
$5 per person or $20 per family
Net proceeds to benefit the FSU Autism Institute/FSU CARD
PEPSA Announcement: Partnerships Available, APPLY NOW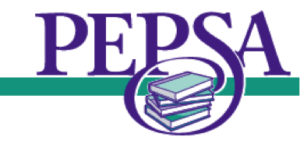 Deadline is Friday, October 6th, 2017 (Extended)
The Partnership Program is funded by the Florida Department of Education, K-12 Public Schools, Bureau of Exceptional Education and Student Services, was introduced to educators and schools of students with autism spectrum disorder (ASD) in 1999. As an initiative to support educators and schools' professional development and training, the Partnership Program was designed to enhance the educational program for students with ASD. As a result of the program, the Statewide Centers for Autism and Related Disabilities (CARD) have joined together with hundreds of Florida educators, providing training and technical assistance to develop and implement innovative and effective practices within educational programs for students with ASD.
Each educator or school will be matched to a Center for Autism and Related Disabilities (CARD) professional who will mentor the educator or school staff. The CARD partner will provide support, resources, technical assistance, and training that is specific to the needs identified by the educator or school.  If you are in the FSU CARD area and you are interested in more information, please contact Lerena Fleck at Lerena.Fleck@med.fsu.edu
Extended Features
Expanding the National Flight Academy's Outreach
Thank you to all who attended, and to the NFA!
Author: John O'Hara, Director of Education- National Flight Academy
Through a generous donation from the Haugh Family Foundation, the National Flight Academy (NFA) was able to expand its outreach to students on the autism spectrum.  NFA began this effort by collaborating with a local Autism Consultant (Chrissy Ogilvie, PhD, Autism Consultant FSU – Center for Autism and Related Disabilities (CARD)) to create specialized training for the NFA staff regarding their interaction with students with autism.  Staff were trained on the proper identification of traits, approach and mentorship of students with autism, as it relates to triggers, anxiety and social interaction.  This training has allowed the staff of the National Flight Academy to interact and support the selected students in a positive and effective way. Furthermore, this training has allowed staff to better identify and implement best practices with students who are not part of this selected program, but who may demonstrate behaviors and mannerisms similar to autism.
With the help of Dr. Ogilvie, 12 students were selected to participate in NFA's six-day Deployment program this summer.   After touring NFA and seeing all of the "bells and whistles" that are normally part of the Deployment program, Dr. Ogilvie was able to determine the level at which a student would need to function, in order to successfully complete the full Deployment program.  In collaboration with Dr. Ogilvie who works with a number of students in the community, students were selected based on their ability level in several areas of the program (noises, lights, program duration, and educational difficulty).  Dr. Ogilvie developed an assessment tool to give NFA the ability to evaluate the selected students on specialized criteria, specifically relevant to students with autism.  The assessments of the students will be compiled and a report generated with its results, once all students have completed the six-day program.  This data will assist in evaluating the overall effectiveness of the program, in regard to students with autism spectrum disorder.
Feedback from parents of students who attended this summer indicate that the effort to expand NFA outreach to students with autism was successful.  Here are some comments shared by the parents of one the selected students:
"During her time at NFA, we were getting positive feedback from Sarah via text messages and Facebook posts.  We could tell that she was excited and having fun. We could also tell that she was motivated, learning and growing socially and emotionally.
After Graduation, as we were discussing her experience with Sarah.  These are some of the comments we heard about Sarah's time on the Ambition:
-"I had a blast!"
This from a child that struggles daily in the traditional educational setting.
– "I volunteered to do the Math calculations for my CAG. "
This from a child with a diagnosed Math disability. She VOLUNTEERED to do MATH!
– "I made new friends!"
This from a child that has difficulty making and keeping friends.  The Squad has formed a group via Social Media to stay in touch. We usually get at least one daily update as to what her NFA friends are up to.
And…
-"I learned that I can do more than I thought I could!"
Only one word for this hard won and long-awaited lesson:  "PRICELESS!"
From another parent of a selected student:
"It's been a week since Bryson attended and graduated from the National Flight Academy and I want to thank you and the sponsorship for making possible for Bryson to attend. Bryson had an awesome time, met new friends, gained new experiences and just had a great time. I realized that was the first time Bryson has been away from us alone with strangers who became mentors and friends. I am elated about how Bryson is maturing and gaining milestones."
   NFA is thrilled with this type of feedback.  As a result,  NFA plans to run three one-day Adventure programs in the Fall for students who do not have the ability to handle the various conditions of the six-day Deployment program, but who may greatly benefit from this unique educational environment.
Building Social Relationships for Students with ASD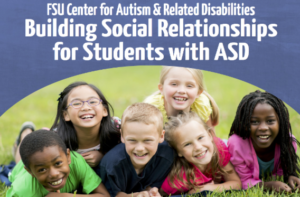 Join FSU CARD and FDLRS as we host an evening with Scott Bellini who will provide parents and caregivers an overview of his Building Social Relationships (BSR) program, a social skills instructional model. The BSR program provides a systematic and comprehensive framework to guide parents and practitioners in the development and implementation of social skills programming.
When:October 12th, 5:00-700PM
Where:FSU CARD Office, 2312 Killearn Center Blvd., Bldg. A, Tallahassee, FL 32309
PEPSA: Building Social Relationships Through Evidence-Based Social Skills Programming For Youth With Autism Spectrum Disorder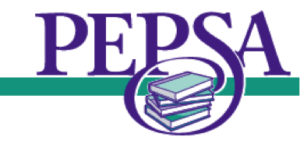 This workshop will provide an overview of the Building Social Relationships (BSR) program, a social skills instructional model developed by Dr. Bellini. The workshop integrates research on social-emotional functioning with effective strategies for teaching social skills to children and adolescents with ASD. The BSR program provides a systematic and comprehensive framework to guide parents and practitioners in the development and implementation of social skills programming.
When:October 13th, 9:00AM-2:00PM (Registration begins at 8:00AM)
Where:3955 W. Pensacola Street, Tallahassee, FL 32304
REGISTRATION IS MANDATORY
DEADLINE: October 10th, 2017
Limited to first 160 participants
For more information contact Beth Williams at williamse@leonschools.net or (850) 561-6547.
---
Articles
GUESS WHO – Animal Style!
By: Rita H. Lung, M. Ed.
Do you know what type of animal these cute furry pups are?  We're not talking about breed – do you know which one is a service animal, emotional service animal, therapy animal, or just an awesome family pet?  Use all of your environmental cues now…that cute black & white one is wearing a vest so that makes him some type of official, right?  That black dog has a collar that says "in training", so that must mean he's training for something.  And they LOOK so official with all of their harnesses & vests & posing, so that means they MUST be service dogs, right?
The answer…?
NEVER JUDGE A BOOK BY ITS COVER.
A service animal is defined by the Department of Justice in the Americans with Disabilities Act (ADA) as "dogs that are individually trained to do work or perform tasks for people with disabilities."  But let's break that down some more – what is this "work" for people with disabilities?  What type of tasks do service dogs perform?
The ADA further clarifies that "the work or task a dog has been trained to provide must be directly related to the person's disability."  We are also provided with examples: "Examples of such work or tasks include guiding people who are blind, alerting people who are deaf, pulling a wheelchair, alerting and protecting a person who is having a seizure, reminding a person with mental illness to take prescribed medications, calming a person with Post Traumatic Stress Disorder (PTSD) during an anxiety attack, or performing other duties."
The term "service animal" can be misleading at first, especially since "beginning on March 15, 2011, only dogs are recognized as service animals under titles II and III of the ADA."   Legally, service animals are defined as dogs.  The Department of Justice's revised ADA regulations contain a new and separate provision regarding miniature horses as service animals so long as the miniature horse meet certain physical parameters and pass four assessment criteria – for more information please visit https://www.ada.gov/service_animals_2010.htm.
What about therapy or emotional support animals?  While service dogs can provide therapy and/or emotional support, the important distinction is that service dogs are individually trained to provide a task directly related to the person's disability.  "Dogs whose sole function is to provide comfort or emotional support do not qualify as service animals under the ADA", and therefore are not eligible for the protection and rights granted under the ADA.
Now that we've covered what a dog must do to qualify as a service dog under the ADA, let's discuss the protection and rights granted under the ADA.  "Under the ADA, State and local governments, businesses, and nonprofit organizations that serve the public generally must allow service animals to accompany people with disabilities in all areas of the facility where the public is normally allowed to go."  That means service dogs can go into establishments that might otherwise prohibit animals on the premises – including restaurants.  Individuals with disabilities who use service dogs cannot be denied access based upon their use of a service dog.
In fact, there are legally only two reasons for a service dog to be denied access – "(1) the dog is out of control and the handler does not take effective action to control it or (2) the dog is not housebroken."  A service dog cannot be legally removed for any other reason.   The ADA specifically mentions that allergies or fear of dogs are not valid reasons for denying access.
If it's not immediately clear what service a dog provides, there are legally only 2 questions that may be asked – "(1) is the dog a service animal required because of a disability, and (2) what work or task has the dog been trained to perform."  Staff cannot ask for documentation or proof to support the individual's answers to their questions – they cannot ask the dog to demonstrate the task(s), nor can they ask for an ID card, medical documentation, or service animal certification. This protection was put into place by the ADA for the privacy of individuals with disabilities, and should not be abused.
How does one spot a service dog?  While individuals with disabilities will often choose to utilize tools like harnesses or collars to mark their service dog as such, legally they are not required to do so.  Actually, a service dog isn't even required to be leashed if a leash interferes with the animal's work or if the individual's disability prevents them from using a leash.  The individual can use his or her voice or other signals to control the dog – the ADA is very flexible on the specific method of control, so long as the animal is under control.
While therapy animals, comfort animals, and emotional support animals can play important roles in their owner's lives, they are not service animals and should not be represented as such.  The ADA provides a very specific definition and description of a service dog, and specifically states that "dogs whose sole function is to provide comfort or emotional support do not qualify as service animals under the ADA."
For more information on service animals and the ADA, please take a moment to review the breadth of information available on the ADA website, specifically https://adata.org/publication/service-animals-booklet and https://www.ada.gov/service_animals_2010.htm.
If you want to find out just exactly what role our four-legged models play, you'll have to attend our upcoming "Service Animals 101" training on Thursday, November 16th, 2017 at 6:30pm at the Arc Gateway Pollak Training Center (1000 E. Fairfield Drive, Pensacola, FL  32503).
For registration or more information, please contact Rita H. Lung, M.Ed. at rita.lung@med.fsu.edu or 850.619.4310.  
Click here to view the training flyer online.
Cornerstone Article
By: Allison Leatzow
In September 2016, Joseph Show and his mother contacted CARD in a panic that Joseph was in jeopardy of losing his web developer job with Cornerstone Software Services. CARD Consultant Allison Leatzow, stepped in and met with both his supervisors, Keith Rowe and Ed Mills, to talk about what was happening and formulate action steps to help save his job. Many of the challenges Joseph was experiencing are not uncommon for individuals on the autism spectrum. Time organization, waning focus, and social missteps topped the list of concerns for his employer. Allison worked with Keith and Ed to develop strategies to help him improve in these key areas. Joseph was also an integral part of this process and was always accepting of feedback in order to turn his job situation around.
Today, a full year later, Joseph is still at his job with Cornerstone and has improved by leaps and bounds! Keith and Ed were committed in seeing him succeed and fostered continual communication with Allison. Keith was particularly steadfast in giving Allison continual updates on Joseph's progress or lack thereof. Over time, Keith's emails became more positive, almost sounding like a proud parent, highlighting the accomplishments Joseph was making at work!
Added noteworthy developments occurred over this time. Keith and Ed took an interest in Joseph's personal goal of becoming more independent. Along with Allison, they've guided him on making wise financial decisions and in making healthy lifestyle choices. Joseph is also included in all the fun social aspects of the job and they've even helped him further develop his witty sense of humor! Additionally, a mutually supportive role developed between CARD and Cornerstone. On several occasions, Joseph and Ed helped Allison and other CARD staff troubleshoot technology issues they were experiencing. They also helped CARD with community contacts they knew personally that could benefit CARD clients. In fact, Joseph has been encouraged to volunteer and give back to CARD by helping out in various ways. Joseph has always been a self-advocate and enjoys teaching others to do the same. He has recently been involved in some of the CARD young adult groups by mentoring other clients and sharing his own experiences as someone on the autism spectrum.
CARD is very appreciative to Keith and Ed for their remarkable commitment in seeing Joseph succeed. This goes above and beyond what would be expected from most employers. CARD is also appreciative to Joseph for allowing CARD to help him in this situation, for his commitment to making the necessary changes needed to save his job, and his eagerness to give back to CARD. Well done, Joseph!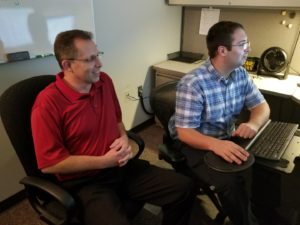 ---
Client Corner
"CARD is looking for clients who would like to share their art or writing pieces in our quarterly newsletter. If you are interested in sharing your work for our December issue, please send an image electronically to Tammy Dasher (tammy.dasher@med.fsu.edu) by December 4th, 2017. All pieces should be titled. Select pieces will be chosen for each edition of the newsletter; artists and authors will be notified if their piece is chosen."
Artist Spotlight: Patricia Thompson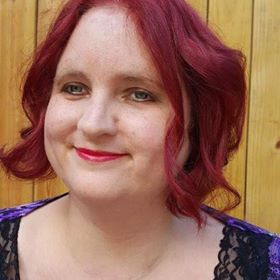 Patricia graduated from Pensacola State College and currently lives in Pensacola. In her art, she likes to experiment with different media, but photography and acrylic painting are her favorites. In her spare time, she also enjoys writing poetry. She has been writing poems since she was a teenager.
These photos were taken in New Orleans at St. Louis Cemetery No. 1 and are titled "Crying Girl" and "Mother Mary Atop Roman Style Mausoleum".
Health and Nutrition
Nutrition for Children with Autism Spectrum Disorder
By: Karen Ansel, MS, RDN, CDN
Caring for a child with Autism Spectrum Disorder (ASD) can be challenging on many levels, and healthy eating is no exception. "Whenever a child has a disability the importance of nutrition escalates," says Joan Guthrie Medlen, MEd, RD. "For a child with ASD, a healthy, balanced diet can make a world of difference in their ability to learn, how they manage their emotions and how they process information." Because children with ASD often have restricted diets as well as difficulty sitting through mealtimes, they may not be getting all the nutrients they need, particularly calcium and protein..  read more
---
Client Forms
---
ARCHIVED NEWSLETTERS
---