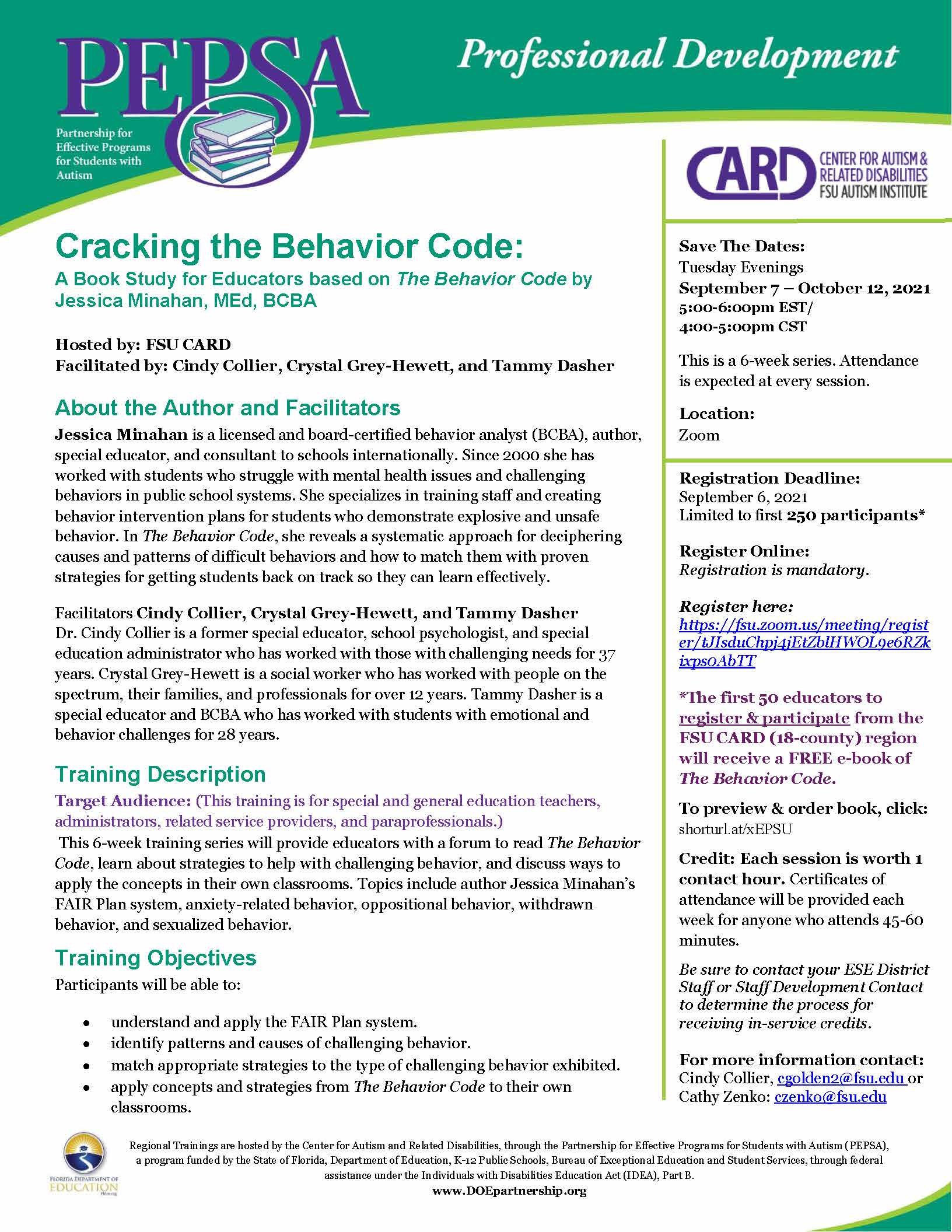 PEPSA: 'Cracking the Behavior Code: A Book Study for Educators'
Flyer: Click Here
Save The Dates: Tuesday Evenings
September 7 – October 12, 2021
5:00-6:00pm (EST)
Training Description Target Audience: (This training is for special and general education teachers, administrators, related service providers, and paraprofessionals.)
This 6-week training series will provide educators with a forum to read The Behavior Code, learn about strategies to help with challenging behavior, and discuss ways to apply the concepts in their own classrooms. Topics include author Jessica Minahan's FAIR Plan system, anxiety-related behavior, oppositional behavior, withdrawn behavior, and sexualized behavior.
Training Objectives Participants will be able to:
• understand and apply the FAIR Plan system
• identify patterns and causes of challenging behavior
• match appropriate strategies to the type of challenging behavior exhibited
• apply concepts and strategies from The Behavior Code to their own classrooms.
Hosted by: FSU CARD
Presented by: Jessica Minahan,  BCBA
Facilitated by: Cindy Collier, Crystal Grey-Hewett, and Tammy Dasher
Register Online: Registration is mandatory.
***Register: Click Here***
*The first 50 educators to register & participate from the FSU CARD (18-county) region will receive a FREE e-book of The Behavior Code.