Dear Friends,
Spring has sprung and we are gearing up for a busy Autism Awareness/Acceptance month in April. We are thrilled that our Kickin' It for Autism Soccer Clinic is back on the field after a two-year COVID hiatus. Online registration is still open until April 2nd, and you can always register onsite on April 3rd. Please see the article below for all of the information.
We are teaming up with our friends at the LeRoy Collins Leon County Public Library to showcase the magnificent talents of people on the spectrum during the Artists & Autism: Celebrating Neurodiversity exhibition. Please see the article below for more information about both the art exhibition and other library events celebrating neurodiversity.
Mark your calendars for the Summer Training Institute on Autism on June 14-16, 2022. We will be posting more information and Zoom registration information in the next few weeks. There is no cost to attend the Summer Training Institute; however registration is required.
We have included some interesting articles about how to make the most of spring cleaning, exercising with your loved ones on the spectrum, and managing picky eating. We hope you glean some helpful tips from this information and would love to hear your feedback. With your permission, we may include your comments on our social media platforms or in our next newsletter. Please feel free to share by emailing: [email protected]. 
We are always looking for clients to highlight in our Client Corner section. If you would like to share your story, please email us so we can gather more information.
Finally, please keep an eye on our social media platforms and your inbox for upcoming training opportunities for our clients, families, and professionals. We have been busy planning and are looking forward to restarting several of our online groups, meetings, and trainings.
Thank you for taking the time to read through our newsletter. We hope to see you at one of our online or in-person events, meetings, or trainings in the near future.
Sincerely,

Catherine Zenko, M.S., CCC-SLP
Our social media accounts are listed below. Please follow us on your preferred social media platform to get the most up-to-date information.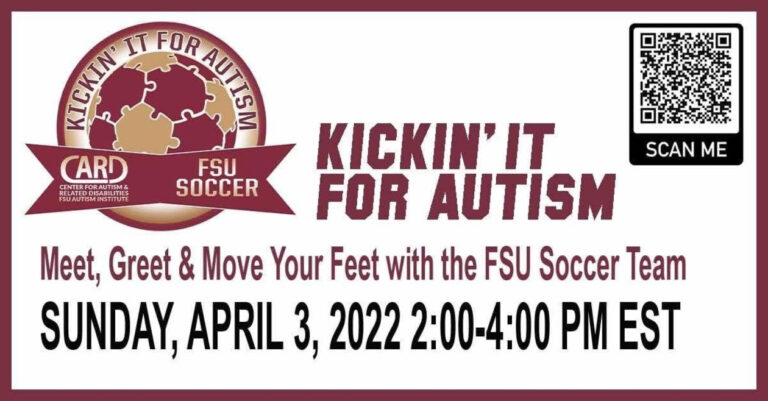 Kickin' It for Autism Soccer Clinic is Back!
We are so excited to announce that our Kickin' It for Autism Soccer Clinic is BACK on 4/3/2022!
Don't miss your opportunity to learn from the REIGNING NATIONAL CHAMPIONS, the Florida State Seminoles Soccer team.
Online registration is OPEN NOW! You can also register onsite the day of the event.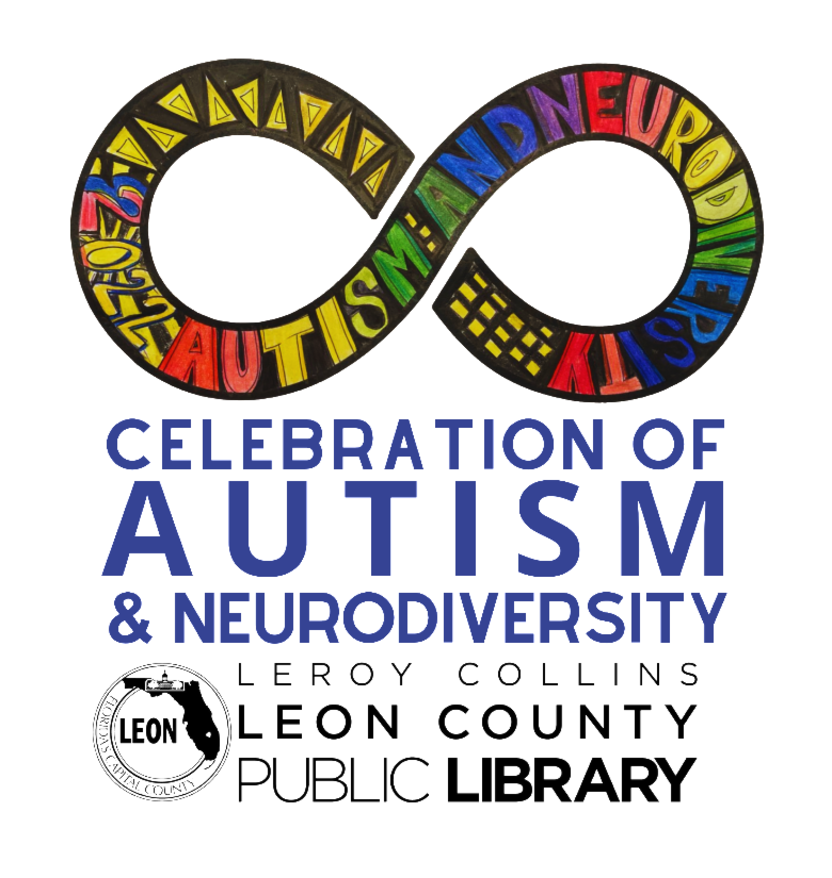 Celebration of Autism and Neurodiversity
By: Allison Leatzow
We are excited and honored to again join with the LeRoy Collins Leon County Public Library (one of our Autism-Friendly Business Partners) in April with a "Celebration of Autism and Neurodiversity", featuring multiple exciting and entertaining events.
 This will be the 2nd year in a row that FSU CARD has partnered with the library to bring together artists with autism from across the Panhandle for an event called Artists & Autism: Celebrating Neurodiversity. It will run throughout the entire month of April, with the exhibition being a part of the popular Railroad Square First Friday Kickoff from 6:00-9:00 in Tallahassee on April 1st. The exhibition will officially open the following day, April 2nd, at the main library in downtown Tallahassee from 2:00-4:00 pm ET.
Light refreshments and free sensory STEAM adventure bags with take and make activities will be included.
There are several other partners for this event, including: Able Artists Gallery, Arts4All Florida, COCA, and Obsessions Gift Shop-MPAC. FSU CARD will also be partnering with the library on April 30th for a Resource Fair from 12:00-3:00 pm ET featuring a variety of local agencies that provide support and guidance to individuals and families living with autism.
The library will offer several other events celebrating those with autism such as Sensory Story Time and Mystery Book Club: Differently-Abled Detectives.
To learn more about these events, please visit their website at https://cms.leoncountyfl.gov/Library/Calendars/Whats-Happening.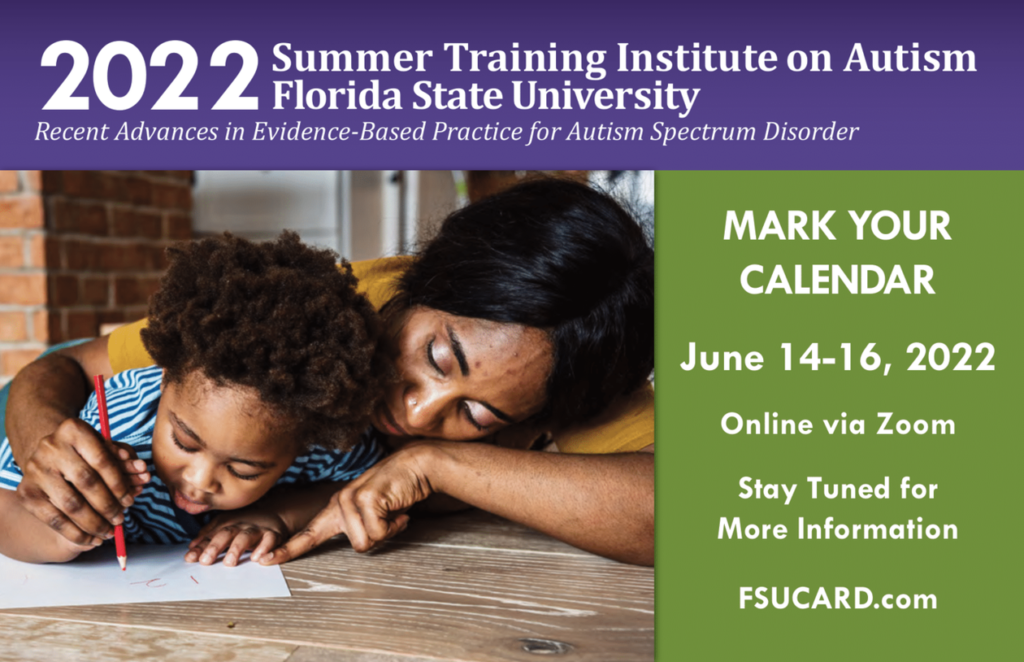 Spring Cleaning is Here
By: Cindy Collier
Spring is here, and so are the cleaning tasks. Cleaning up after the long winter months inside and getting ready for the warm summer months outside is probably something you dread but a necessary chore. Even though these tasks seem to be a mundane requirement in our adult lives, they can set the stage for abundant experiential learning opportunities for our children and young adults.

Here are some areas in which you can teach life lessons from simple spring-cleaning chores:
Breaking down large tasks.
Many children and adults get overwhelmed by large tasks, eventually getting frustrated and never finishing the job. However, a simple method is to break down large tasks into smaller, more manageable chunks. First, create a simple visual schedule complete with a check-off list. Next, determine the specific steps needed to complete the entire task. Lastly, prioritize the actions in order of importance. For example, cleaning your room can be broken down into:

          – Stripping your bedclothes
          – Washing bedclothes
          – Remaking your bed
          – Dusting furniture
          – Putting all items in the correct place
          – Vacuuming the floor
          – Cleaning window and mirror
          – Cleaning ceiling fan
          – Wiping down baseboards
          – Time management.

Start by setting a time limit for each task by estimating the amount of time you think the task will take. Then, schedule these smaller jobs over a more extended period of time so that the entire chore seems more manageable, building little by little over time until the whole task is complete. This same skill can be used to study for tests or to complete research papers.

          – Monday – dust (30 minutes)
          – Tuesday – laundry (45 minutes)
          – Wednesday – vacuum (30 minutes)
          – Thursday –closet cleanout (1 hour)

 • Supply management.
Determine what is needed to get the job done. Make a list of required cleaning items by taking inventory of what you already have. Determine the cost of each item and the store where they could be purchased. You can teach budgeting, money management, and other independent living skills through this one task.

          – Glass cleaner
          – Paper towels
          – Dust rags and furniture polish
          – General cleaner
          – Sponges
Benevolence
Thinking about the needs of others and giving to others in need is a skill that should be modeled. Cleaning out the closet or the attic can be a great way to teach this skill. First, determine questions to ask yourself when going through items. Create and label areas to put the things you are sorting through according to the answers of the questions below (Keep, Trash, Donate). Then, determine who could use the things to be donated and follow through with allowing the child to donate the items.

For example:

          – Should I keep it?
          – Should I trash it?
          – Should I give it to someone else who could use it?

Spring cleaning may be a dreaded task but, even the simplest chores can be great ways to instill solid independent living skills in our children and young adults.
Harry Potter Book Club for Young Adults with ASD
By: Crystal Grey-Hewett
Over the past two months, FSU CARD has been privileged to attend a new initiative led by the USF CARD and their local PBS affiliate, WGCU, as they have offered a Harry Potter Book Club for young adults on the autism spectrum. The book club focused on the first book in the world-famous series, Harry Potter and the Sorcerer's Stone.
Each week, participants would read three chapters and then meet on Thursday. Each participant was provided a copy of the book, and a tablet computer to attend the meetings. They hail from all over the state of Florida, as each CARD was offered a spot for one client to join. There are also participants that are not on the spectrum, as this exercise was part of WGCU's Move to Include initiative that is designed to foster inclusion.
The participants were divided into "Houses" like the characters in the book, which allows them to work as partners and collaborators. The book club has engendered lively discussion, humorous comments from participants, and opportunities to learn both about themselves and each other, as each person reacts differently to the text.
In addition, there is an experiential piece, as the participants were given project tasks to complete throughout the week that required collaboration between House members, such as designing their own dragon and cooking a dish from the Unofficial Harry Potter Cookbook.
The goal is to take this activity and expand to different areas of the state, explore different books, and foster the inclusion that shared interests provide.
Making Exercise Fun
By: Crystal Grey-Hewett
My son is a young adult, and because of this, it was important to me to discuss with him that I was going to be writing about him and his personal health information for this article. He said it was fine.

A few months ago, my eighteen-year-old son Nicholas was diagnosed with kyphosis. Kyphosis, for those who are unfamiliar, is a curvature of the spine of more than 50 degrees. In Nicholas's case, he had experienced a very rapid growth spurt in the past two years, and this likely contributed to the degree and speed at which the curvature progressed. We were advised by his doctor to focus on having him exercise and build core strength, as this would help him pull himself straighter. So, his father and I mapped out an exercise routine for him.

People with autism can, at times, struggle with exercise. They can have difficulties with focus and coordination. Nicholas, also, is not very interested in exercise, and would rather be talking with you, watching YouTube, or playing a video game.

Given that he used to enjoy the Wii Fit, particularly the obstacle courses, and the fact that I had recently bought a Nintendo Switch™ for the family to use, I decided to use that interest in video games to his advantage. So, I purchased the video game Ring Fit Adventure.

Primarily, Nick has used the single exercises which the game does a very good job of modeling for the player. The gameplay is controlled by putting the controllers into a flexible Pilates-style ring and a leg strap, which is how the game tracks what the body is doing. It saves data for you as you progress, which allows us to the see the improvements being made. As he adjusted to the gameplay, we were able to see the development in his strength and coordination. In addition, there are fun mini-games that allow the player to engage in the exercises while doing things like piloting a hang-glider, exploding crates, and crushing robots. There is also the Adventure Mode, which allows the player to run through beautiful computer-generated environments, collect coins, and battle monsters, in particular a weight-lifting dragon.

It's very fun, and makes the process of exercise considerably less onerous, both for me and my son (yes, I play it too). There are various other video games that are also good options for exercise and fitness, including Mario Tennis Aces, the Just Dance series of games, ARMS, and Zumba. This is a great way to bring your reluctant fitness participant into the world of exercise, and you might also have a good time yourself.
Client Spotlight
This quarter, we are spotlighting Harrison Robards.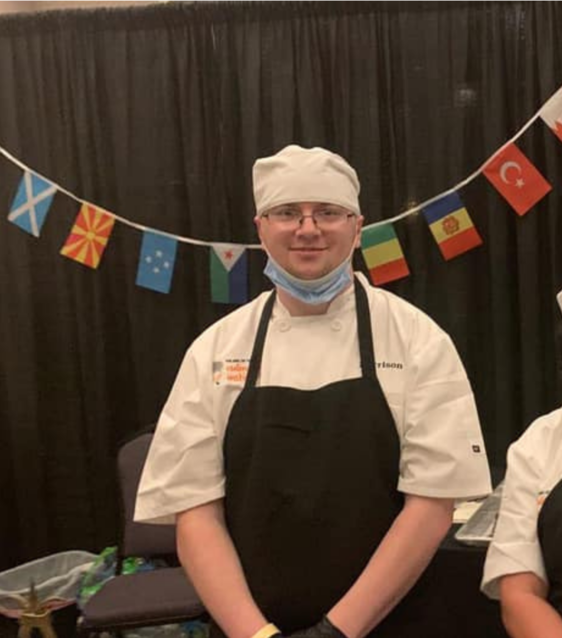 He has been participating in the statewide CARD Harry Potter Book Club sponsored by WGCU PBS station in southwest Florida. Harrison was assigned to the House of Slytherin and has added rich insights and good humor to the group.
He is currently in the culinary program at the ARC of the Bay, and recently competed in the annual Death By Chocolate competition, helping his team win second place. He entered the culinary program with the goal of learning about cooking and how to cook a wider variety of items. He says his favorite thing about it so far is the different cakes that he has learned how to make.
His ultimate goal is becoming a cook in a restaurant. In his spare time, he enjoys watching sports, especially baseball, and playing video games. He says that FSU CARD has helped him by introducing him to new people and helping him learn new things.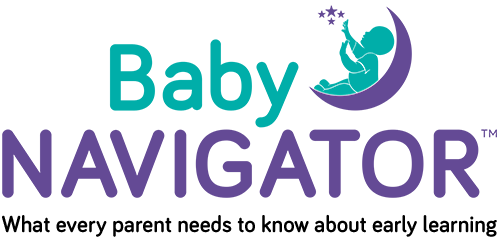 The Executive Director of FSU CARD and Director of the College of Medicine's Autism Institute, Dr. Amy Wetherby, launched a new website, BabyNavigator.com, that walks parents through early childhood development and alerts them to early signs of autism.

Understanding Your Picky Eater
Many children with autism exhibit restricted eating habits that can go far beyond the traditional concept of "picky eating". This article explores some innovative ideas for helping a child explore new foods in a non-threatening way and cut down on food battles.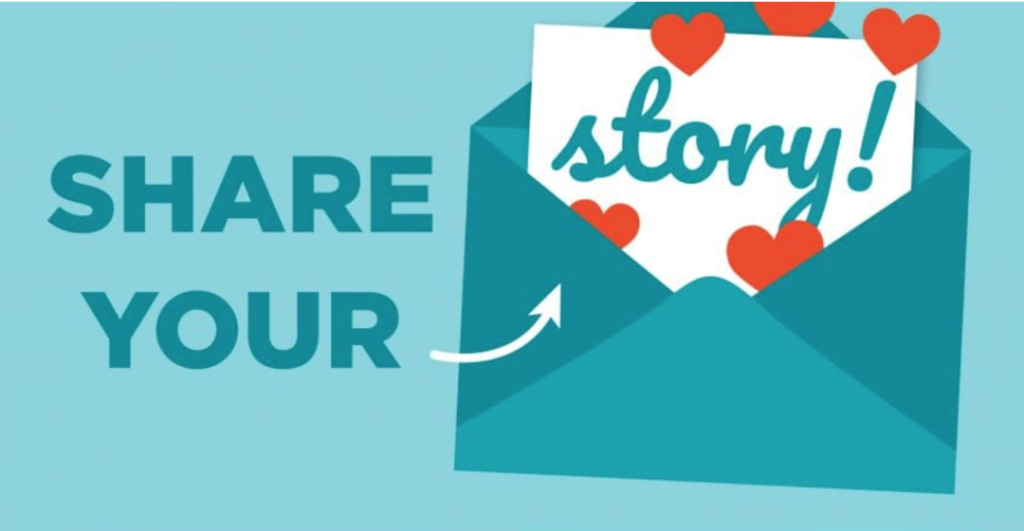 Share with CARD
FSU CARD is continuously looking for clients who would like to share their art, writing pieces, or success stories in our quarterly newsletter. If you are interested in sharing for our next issue, please send a message and image electronically to FSU CARD (
[email protected]
). All art or writing pieces should be titled. Select submissions will be chosen for each edition of the newsletter; artists and authors will be notified if their article is chosen.